Your Project. Polished. Professional.
Do you have a project that could benefit from the expertise of a professional copyeditor or writer? I would love to talk with you!
I provide copyediting, proofreading, and writing services for international nonprofit organizations, global and local businesses, and individual authors. My extensive experience includes editing nonfiction, fiction, and poetry manuscripts, as well as print and digital marketing materials, training resources, and a broad variety of web content.
Proofreading: For this service, I check your document or proof carefully for punctuation, grammar, typos, and any other minor errors of usage or formatting. I also proofread print-ready materials such as advertisements and catalogues.
Copyediting: This service includes all aspects of proofreading as well as a more thorough check for issues of sentence fluency, wording, clarity, consistency, and organization of ideas.
Writing: If you are looking for a writer for articles, web content, blogs, or other projects, my topical expertise includes (but is not limited to) the following: cross-cultural living and issues, humanitarian causes, parenting/motherhood, creative writing, Christianity, and teaching (homeschool and traditional). Check out my Blog and my Published Work page to get a feel for my writing.
Not sure which service you need? For a more thorough understanding of the differences in editing services, scroll down for some helpful links. If you're still unsure, please feel free to contact me so we can discuss your project's needs!
My clients appreciate my expertise, professional communication, and quick turn-around times on urgent projects. I have a strong work ethic and I approach every aspect of my job with integrity and dedication. My passion is to help my clients ensure that everything they publish is as polished and professional as it can be. (See testimonials from my clients below.)
Helpful Links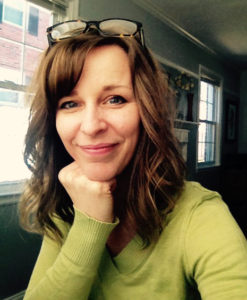 Choosing and working with an editor 
Determining level of editing needed
Find out more about my professional experience
Editorial Freelancers Association profile
Del Sol Press, Associate Editor for Fiction and Poetry
Testimonials
"Rachel is easy to work with, has a keen eye for detail, respects the voice of the author, never misses a deadline, and always exceeds my expectations. Rachel's work as our editor has taken our publication to a place I wouldn't have imagined."  Bret T., Director of Operations, Interaction International
"Rachel's editing and proofreading services she provides to Catholic Relief Services are thorough and accurate, yet still meet our tight deadlines. I can't recommend her highly enough." Meg S., Project Coordinator—Creative Services, Catholic Relief Services
"Rachel Hicks's work is exceptional in every way. She copyedited a poetry manuscript for me. In addition to editing the punctuation, she made insightful comments regarding line breaks and alternate word choices. When she edited my memoir manuscript, she paid careful attention to all of the formatting, such as block quotes and lines of dialogue, and helped me to format my references using Chicago style. Rachel was prompt and thorough in her work and very willing to chat with me when I had questions. I highly recommend working with Rachel Hicks for your editing needs."  Ann B., poet & author
"Rachel Hicks came highly recommended. She was patient with our team transitioning into a new proofing process along with her. She proofed our Spring/Summer materials using multiple resource docs with efficiency, accuracy, and ease. We had a tight turnaround for getting final artwork to the printer, and she kept us on schedule. We would be eager to work with her in the future."  Laura R., Graphic Artist, PANDORA, U.S.
"Rachel and her talents were an incredible gift to us as we sought to get our website ready for our launch. With extremely tight deadlines and a number of writers, we were appreciative to have someone so talented doing copy editing to ensure that the text was consistent and correct. Rachel turned around work on very tight deadlines and was great at working with our preferences. I would be more than happy to recommend Rachel to anyone looking for a high quality copy editor."   Anna H., Director, Reconciled World
"Excellent work, done exactly when promised. She was responsive and did exactly what I needed. I couldn't be more satisfied." David H., Customized Solutions, LLC
"Rachel did an excellent job editing for our organization. She was easy to work with and her turnaround time was very quick. She offered some great suggestions to improve this project. I highly recommend her work."   Brian F., Kingdom Rain