FUNDRAISING UPDATE!
We have been overwhelmed by the response to our request for help with Jackie's upcoming treatment costs, and we rejoice to share that we have met our goal already! Those of you who have given will be hearing from us personally, but THANK YOU so much for your support. It's impossible to express how grateful we are. We hope to share with you all good news of Jackie's recovery in a few months.
On February 8, 2019, our daughter Jackie severely sprained her ankle while dancing. After a couple of weeks, her pain started to skyrocket. She began experiencing burning, shooting, and stabbing pain in her ankle—worse pain than she had ever felt before. Her foot and ankle were reddish purple, swollen, and very cold to the touch. Even the touch of moving air against her skin was excruciating. This was more than a bad sprain.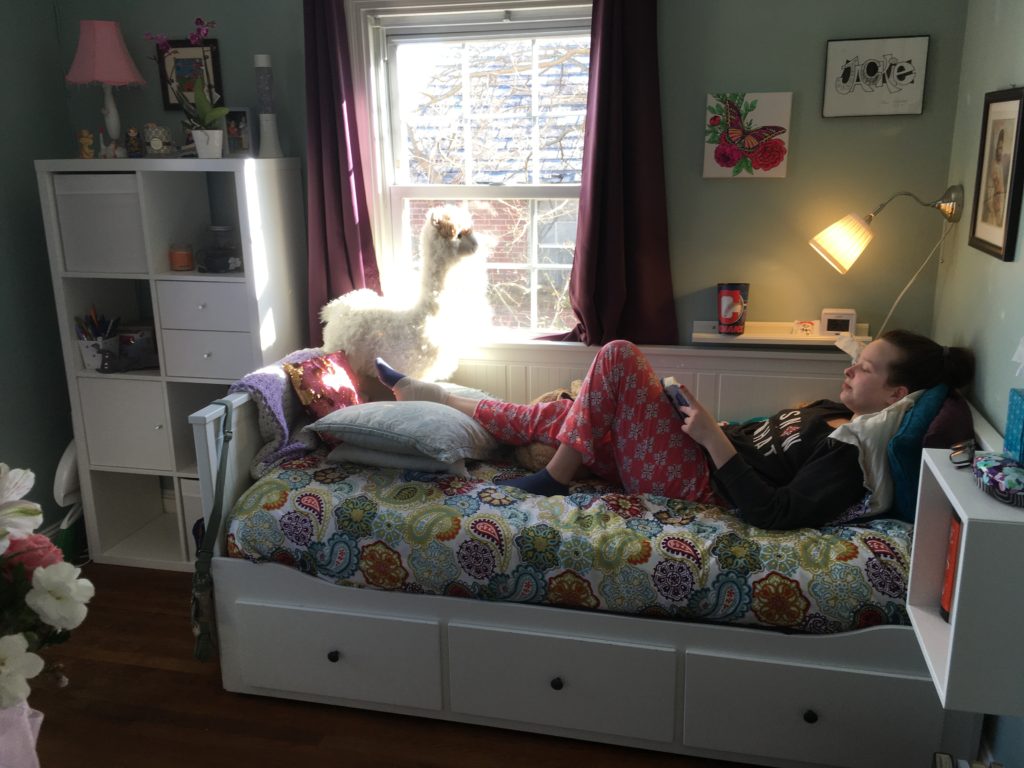 After many visits to doctors and to the emergency room with no relief, Jackie was finally diagnosed with Complex Regional Pain Syndrome (CRPS), a nerve condition associated with the imbalance and malfunction of the autonomic nervous system. Medically speaking, it is the most painful disease known to humans—rating higher than both childbirth and amputation on the McGill Pain Index. There is no known cure for CRPS.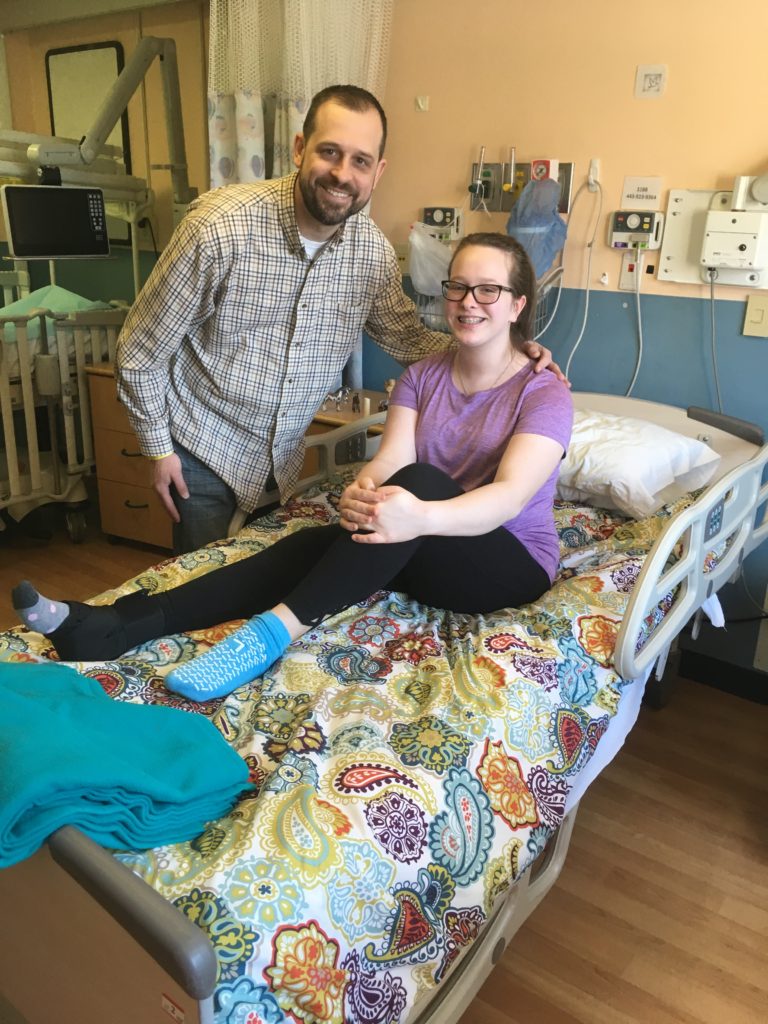 Since early 2019, Jackie has done two month-long inpatient hospital stays in a pain rehabilitation program. She's also done countless hours of outpatient physical and occupational therapy, as well as therapy to learn coping and relaxation strategies for pain management. Unfortunately, Jackie's nerve pain spread to her right wrist and then to her neck and spine.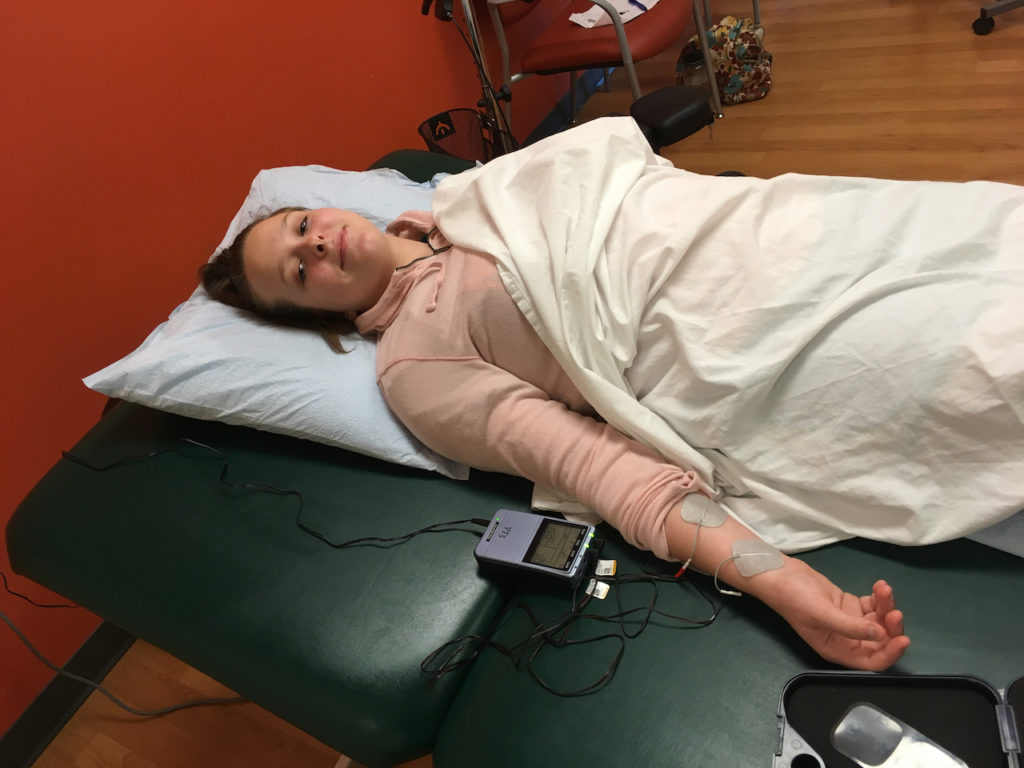 In the summer of 2019, she was also diagnosed with Ehlers-Danlos Syndrome (EDS), a genetic connective tissue disorder that causes hypermobile joints and chronic pain. In late 2019 and early 2020, Jackie began experiencing frequent joint dislocations (full or partial) in her wrists, shoulders, ankles, and hips. At her worst, she has multiple dislocations per day, all of which keep her pain flaring.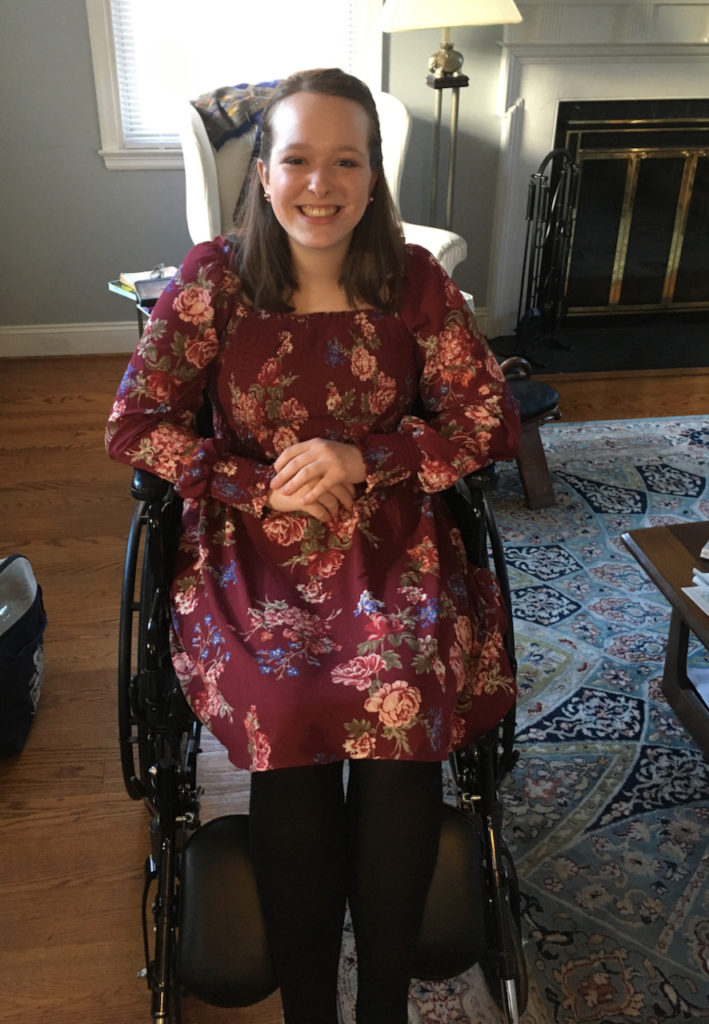 Jackie's current condition —Jackie has worked so hard for over two years, but she is currently almost completely debilitated. Since December 2020, she has had multiple intense pain flares in her ankle, neck, and spine, and she is currently in level 9–10 pain almost all the time. Because of her neck and spine pain, she is unable to be upright for more than about 30 minutes at a time, and even then she has to wear a rigid neck brace to support her neck and head. She spends most of her time on her back in bed, in constant pain. She is unable to do much at all with her arms, like playing her ukulele, since moving them causes more pain. Jackie has also developed postural orthostatic tachycardia syndrome (POTS), which is often seen in people with EDS. Being immobile increases her POTS symptoms of dizziness, nausea, racing heart, and intense fatigue.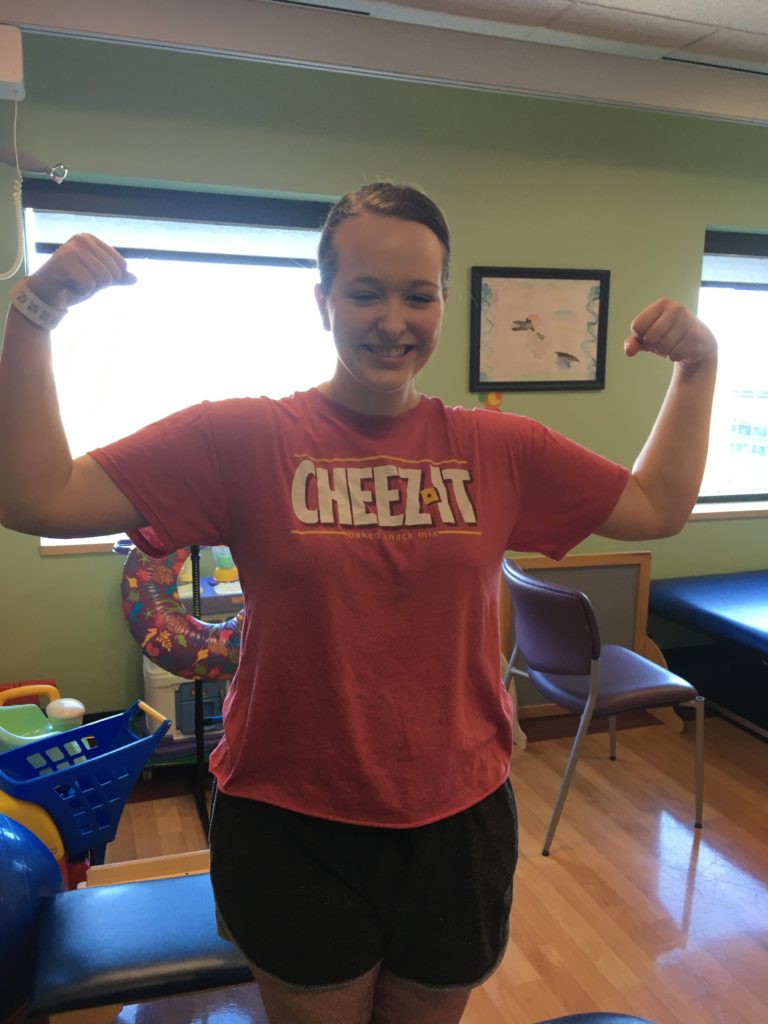 Despite all of Jackie's setbacks, we have hope. We believe that God can heal Jackie and restore her to a thriving life. Many family members and friends have been praying for Jackie for a long time. We believe those prayers will be answered.
Jackie is scheduled to participate in a unique Neurological Rehabilitation program in Fayetteville, Arkansas, beginning April 13, 2021. The average length of the program is 12 weeks. At the Spero Clinic, Dr. Katinka van der Merwe and her team use a Neurologic Recovery Program to help patients who are suffering from severe chronic pain like CRPS and EDS. They focus on neurologic rehabilitation and restoring balance to the autonomic nervous system. This program has helped patients from all over the world find lasting relief and healing.
It's so hard to see Jackie bedridden again after working so hard at recovery. She hopes that one day she will be able to hang out with friends, go to school, take a long walk, act in drama productions, join extracurricular activities, and play her guitar again. We believe she can regain a functional, healthy life and begin to dream about her future again.
Treatment Expenses — Unfortunately, much of the treatment at the clinic is not covered by insurance, and we will also have to pay for flights and for lodging for the approximately three months we will be in Fayetteville. We are anticipating these costs will total at least $30,000.
**PLEASE SEE OUR FUNDRAISING UPDATE AT THE TOP OF THIS PAGE
We would be honored if you would consider a donation to help Jackie. For more information about how to donate to support Jackie's journey to remission, please read the instructions below and then click here to go the donation page. The Burning Limb Foundation is a 501(c)(3) organization that helps people with CRPS to raise funds for their treatment. Your donation is tax deductible, and 100% of your donation (minus a minimal credit-card transaction fee) goes to Jackie's expenses.
How To Give
Online:
Click on the 'click here' button above to go to the Burning Limb Foundation giving page. ​(Note: The goal listed on that page is the annual foundation goal, not specifically Jackie's fundraiser.)
In the field "Apply My Donation To" select "Specific Recipient"
In the field "Honor or remember someone with your gift?" select "Honor"
In the field "Whom do you want to recognize?" type "Jackie Hicks"
Complete the donation process and a tax deduction receipt will be sent to you.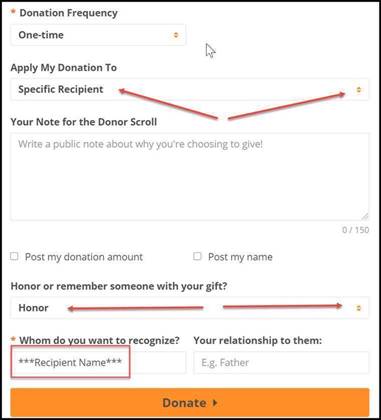 Thank you so much for your support!