***For the background on Jackie's story, scroll down below these updates.
July 22, 2023 – Two-Year Anniversary of CRPS Remission
Today marks the second year of Jackie's CRPS remission! Two years ago she hit the 0 pain mark for the first time, and she has remained free of CRPS nerve pain since that day! It is no exaggeration to say that we are grateful every single day. On this anniversary, I pray extra hard for all those who are still suffering from CRPS, especially for those who feel hopeless. Whenever another CRPS warrior or their loved ones reach out to us about Jackie's journey, we always share everything we can that might be helpful.
We rejoice to share that Jackie is now a high school graduate and is off to college (out of state!) in a month to study film and media production! With accommodations she needs due to some ongoing disability related to her EDS and POTS, she is going to continue to thrive. For all those who have helped carry us along this journey, "thank you" will never express our full gratitude. We will be forever grateful.
July 22, 2022 – One-Year Anniversary of CRPS Remission
Today marks exactly 1 year of CRPS remission for Jackie! One year ago today she hit the 0 pain mark for the first time—and stayed there! There were days, weeks, months, and years when we didn't know if she would ever be free of that agonizing nerve pain. I used to pray for even just one day for her to be free of it, just one day of respite. Thank you, God, for leading us to the Spero Clinic. Thank you, Spero Clinic, for giving Jackie her life back. Thank you, friends and family (and even strangers!), for helping us financially with the costs of those four months of treatment in Arkansas.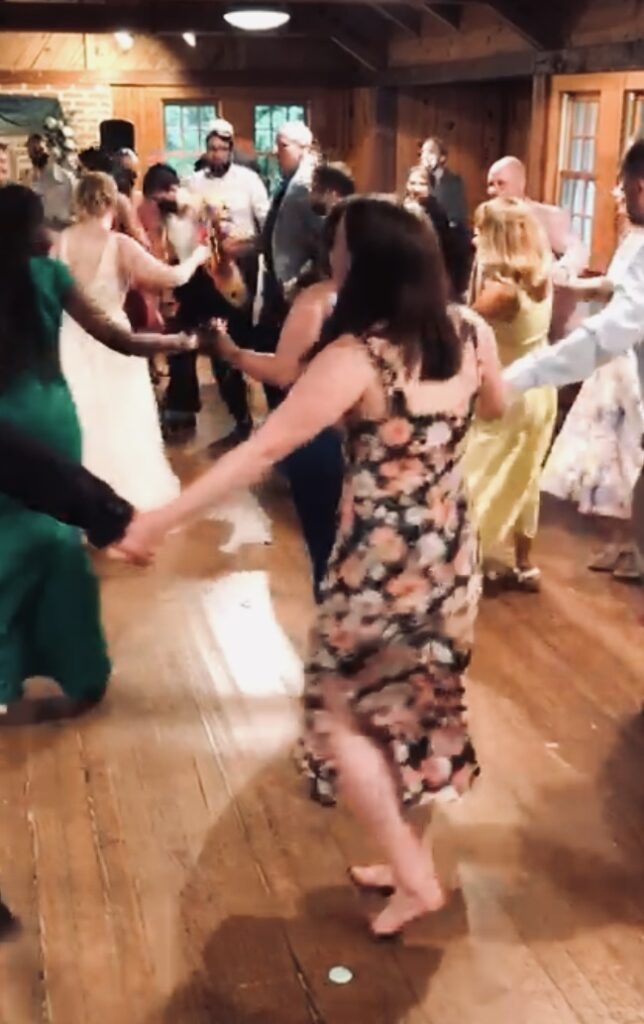 September 1, 2021 Update
We are completely floored tonight to realize that the funds we needed for Jackie's treatment and for the medical device she needs have come in. THANK YOU, each and every one of you, for praying and for giving as you were able (and many of you probably gave sacrificially).

This whole experience has been intensely humbling. It was hard enough to put out the first ask, before we went to Arkansas, but it took us several weeks of deliberating, praying, hemming and hawing before we were able to put out the second request for help.

It feels to our family like each of you has a hand in Jackie's recovery and will always be woven into her life, no matter what it looks like going forward. We are deeply affected by your love and generosity and hope to pay it forward throughout the rest of our lives.

There have been so many moments over the last few years when everything felt far too heavy for us to carry. Please know that we have felt you all carrying us.

Thank you, thank you, thank you.

With heartfelt gratitude and joy,
Rachel, Jim, Collin, and Jackie
August 5, 2021 Update
Going Home!
After almost FOUR months of treatment at the Spero Clinic in Fayetteville, Arkansas, Jackie "graduated" today from her therapy program, and we will be heading back home to Baltimore! (You can watch the ceremony on the Spero Clinic's FB page here.)
So many of you have already sacrificed and given generously to help Jackie in her fight for health and recovery. You will never understand completely how blown away and grateful we have been for all the help we've received.
These last four months, Jackie has been at the clinic every Monday through Thursday, working hard with her therapists and going through a variety of treatments to help calm and reset her central nervous system. She has also been working hard in her neuromuscular reeducation therapy ("PT on steroids") to regain functions like sitting and walking and to strengthen all her muscles, especially those that will protect her joints.
Our top goal and prayer for this time at the Spero Clinic is that Jackie's excruciating nerve pain (CRPS) would go into remission. We're overjoyed that her CRPS pain has been at a ZERO for two weeks now. We pray it will never return.
Ongoing Health Needs
While we've been here, we've realized that Jackie's EDS (connective tissue disorder) is quite severe—in fact, it is the worst case some of the doctors and therapists have seen. We understand better now that Jackie is going to need ongoing management and physical and occupational therapy after we return home.
One of our first priorities is to have a neurosurgeon check to see if she has cranio-cervical instability or other degenerative issues with her connective tissue in her neck and spine. Until recently, Jackie's CRPS pain in her neck and spine prohibited her from being able to endure the imaging necessary to get a better understanding of what is causing some of her spine issues (these are common in EDS patients).
She is also going to need ongoing care and management of her POTS (postural orthostatic tachycardia syndrome). Thankfully, these are things we think we can handle with the doctors and specialists we have in Baltimore.
What is daily life like for Jackie at this point?
The two following lists will give you an idea of how far she has come, but how she is still limited in some ways.
What Jackie CAN now do (was previously unable)
Sit upright for over two hours
Stand briefly w/out holding on to anything (5 to 10 minutes)
Walk a lap around interior of clinic w/out walker
Be upright without a neck brace
Play ukulele (guitar, too, some days)
Put on & wash off makeup (in wheelchair at sink)
Dress/undress herself
Seated, prone, and standing PT exercises
Have long conversation w/ others without fatiguing quickly
Type on iPad
Ride in car w/ little pain (still mostly reclined in front seat)
Shower, without assistance, every couple of days
Go up/down 3–4 steps w/ assistance or rail
Use the bathroom unassisted
Focus mentally on hobbies, writing, reading, talking (brain fog & mental fatigue greatly reduced)
Go from lying down to sitting up w/out passing out or getting tunnel vision (POTS)
Walk on flat surface
Go from lying down to sitting up unassisted
Brush/style her own hair (unable before due to shoulder dislocations)
Go through one day without too many dislocations (shoulders, wrists, ankles, fingers, etc.)
Walk without ankle braces
Get in/out of a car unassisted
Get herself a drink/snack
Goals Jackie is still working toward:
Go up/down steps unassisted
Stand at sink and wash face / brush teeth*
Walk regularly w/out assistance (or walker/wheelchair)
Household chores
Carry items while walking
Walk at normal pace & with normal gait*
Walk Max (puppy)
Go from lying down to sitting up w/out dizziness (POTS)
Go out w/ friends (except short trip in wheelchair)
Go to school for full day
Write more than a few words (hand/finger/wrist pain & dislocations)*
Color or do crafts
Walk on uneven surface or incline/decline
Pick up something off the floor
Maneuver her own wheelchair over distance
*She is getting close to being able to do these things
What's Next?
We are beyond grateful for the opportunity to bring Jackie to the Spero Clinic, as she's been able to reach remission in her CRPS; strengthen muscles; regain mental energy and clarity; and treat metabolic issues, adrenal fatigue, and other system issues through diet and supplementation.
However, we realize now that there is the possibility that Jackie may deal with varying degrees of ability and disability throughout her life, due to her EDS and POTS. We are still trying to figure out what this means for her immediately, particularly when it comes to her schooling. We will be meeting with her POTS/EDS doctor soon to discuss accommodations and scenarios for school. At this point, she still can't handle a full, in-person schedule.
Jackie is in great spirits overall. Her zest for life, sense of humor, and spunky personality have returned! She is not daunted by what lies ahead and is at peace with what her future may hold. She is grateful to God for all He's done in her life, especially these last few months.
Request for Additional Financial Assistance
When we made our initial fundraising appeal to help pay for Jackie's treatment costs and the cost of our lodging here in Fayetteville, we assumed that our insurance would pay at least 30% of treatment costs. We also arrived at our cost estimate based on an anticipated treatment length of 3 months.
However, Jackie's treatment ended up taking almost a month longer than expected, and despite several appeals to our insurance company, they have denied any coverage or reimbursement for the cost of Jackie's treatment.
In addition, Jackie's team here is strongly recommending that we purchase and continue to use at home a specialized medical device that was instrumental in her main therapy. Not only can use of this device help Jackie's CRPS to stay in remission, but it will continue to help her tremendously in her at-home physical therapy program. Jackie can have occasional Telehealth sessions with her therapist here using this device. Unfortunately, this device is very costly and is not covered by our insurance.
We have tried to reduce costs and to cover what we are able, but given the extra month of treatment, the refusal of our insurance company to cover any treatment costs, and the need to purchase the technology that was strongly recommended by the clinic, we have an additional need of $27,000 that we are looking to raise.
Our goal is to raise $22,000 through donations to The Burning Limb Foundation, the nonprofit organization we partnered with previously, and to raise the remaining $5,000 through a GoFundMe site we have set up. We are splitting things up this way because The Burning Limb Foundation can only make direct payments to third parties; they cannot reimburse us for funds we have already spent. $5,000 of the $27,000 are expenses we paid for by means of a personal loan, and so we need to raise funds to repay that loan through GoFundMe rather than The Burning Limb Foundation.
We would be honored if you would consider a donation to help us close the gap.
To contribute towards our $22,000 goal at The Burning Limb Foundation, click here to go the donation page and follow the "How to Give through the Burning Limb Foundation" instructions below. As a 501(c)(3) organization, your donation is tax deductible. Your entire donation minus a 3% credit-card transaction fee goes to Jackie's expenses.
To contribute towards our $5,000 goal on our GoFundMe site, click here. Please note that donations made through GoFundMe are NOT tax-deductible. A 3% credit card transaction fee is also applied to donations through this site.
If you would prefer to donate towards Jackie's treatment in a different way, please contact us directly.
How To Give through the Burning Limb Foundation:
Click on the 'click here' button above to go to the Burning Limb Foundation giving page. ​(Note: The goal listed on that page is the annual foundation goal, not specifically Jackie's fundraiser.)
In the field "Apply My Donation To" select "Specific Recipient"
In the field "Honor or remember someone with your gift?" select "Honor"
In the field "Whom do you want to recognize?" type "Jackie Hicks"
Complete the donation process and a tax deduction receipt will be sent to you.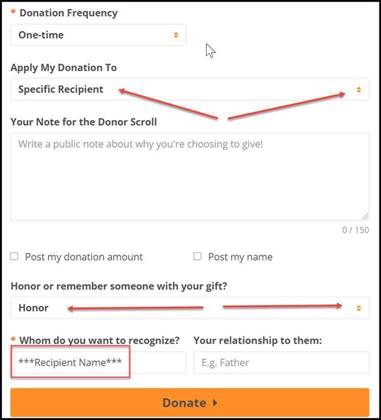 Thank you so much for your support!
Jackie's Chronic Illness and Pain Journey
On February 8, 2019, our daughter Jackie severely sprained her ankle while dancing. After a couple of weeks, her pain started to skyrocket. She began experiencing burning, shooting, and stabbing pain in her ankle—worse pain than she had ever felt before. Her foot and ankle were reddish purple, swollen, and very cold to the touch. Even the touch of moving air against her skin was excruciating. This was more than a bad sprain.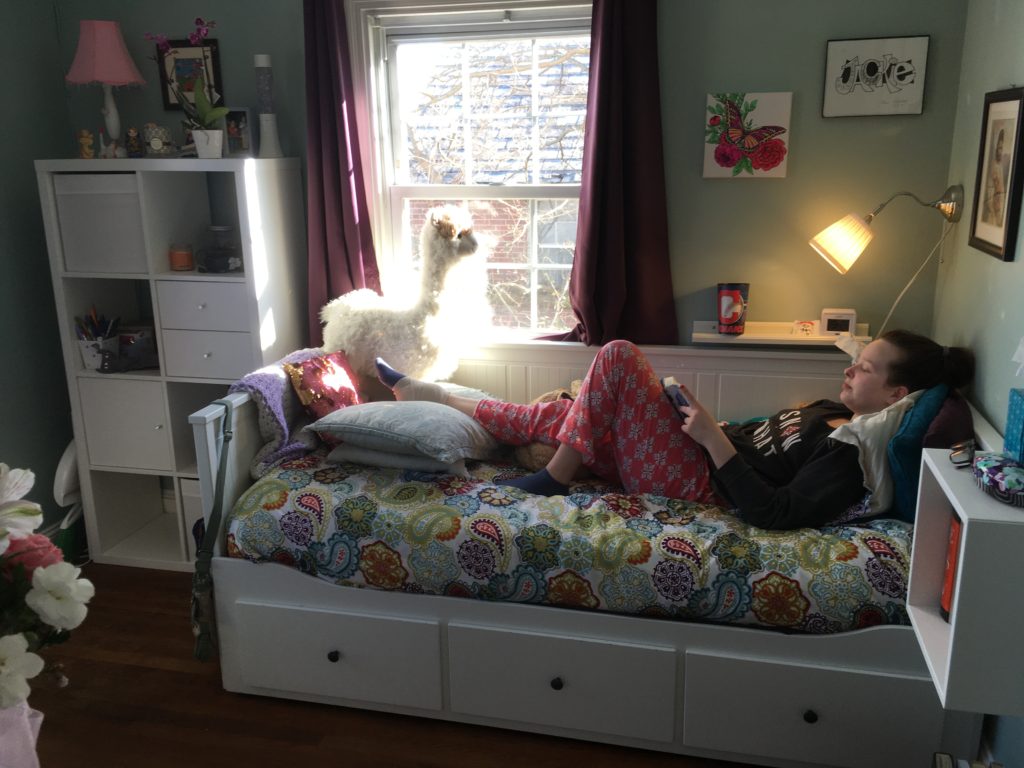 After many visits to doctors and to the emergency room with no relief, Jackie was finally diagnosed with Complex Regional Pain Syndrome (CRPS), a nerve condition associated with the imbalance and malfunction of the autonomic nervous system. Medically speaking, it is the most painful disease known to humans—rating higher than both childbirth and amputation on the McGill Pain Index. There is no known cure for CRPS.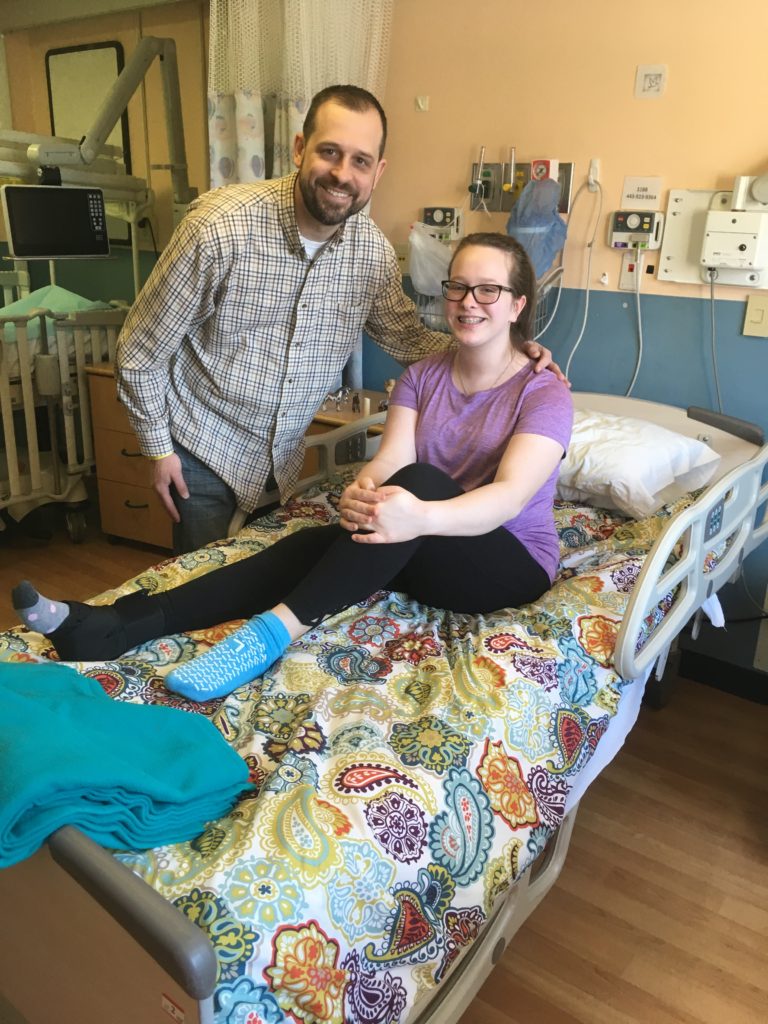 Since early 2019, Jackie has done two month-long inpatient hospital stays in a pain rehabilitation program. She's also done countless hours of outpatient physical and occupational therapy, as well as therapy to learn coping and relaxation strategies for pain management. Unfortunately, Jackie's nerve pain spread to her right wrist and then to her neck and spine.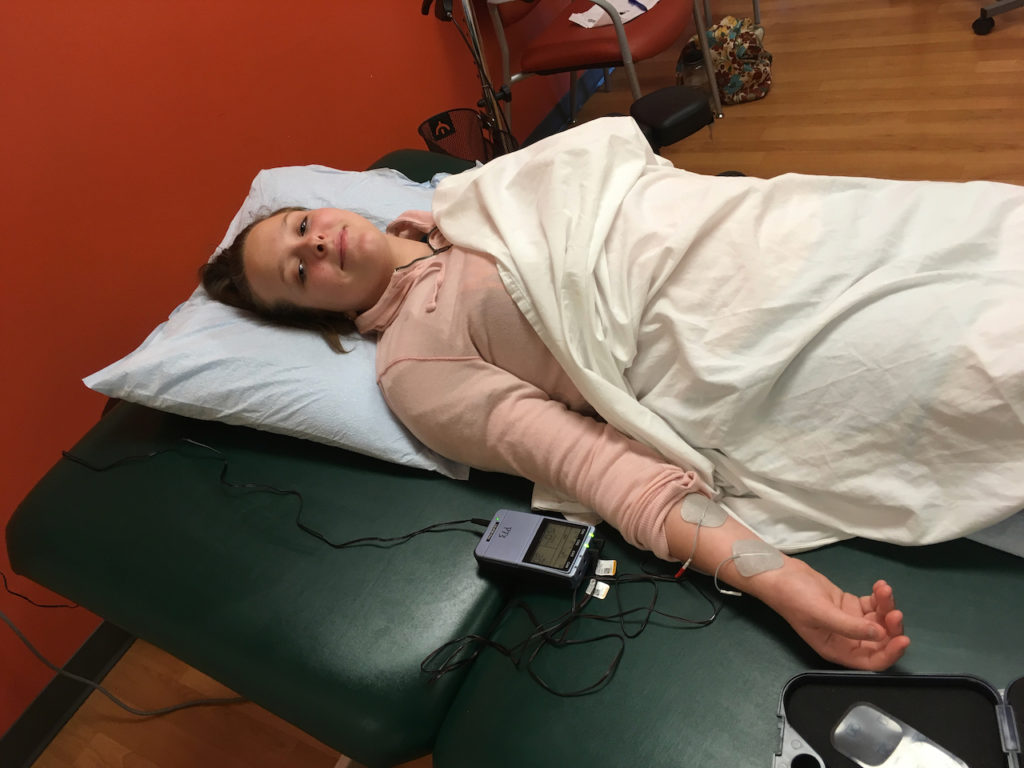 In the summer of 2019, she was also diagnosed with Ehlers-Danlos Syndrome (EDS), a genetic connective tissue disorder that causes hypermobile joints and chronic pain. In late 2019 and early 2020, Jackie began experiencing frequent joint dislocations (full or partial) in her wrists, shoulders, ankles, and hips. At her worst, she has multiple dislocations per day, all of which keep her pain flaring.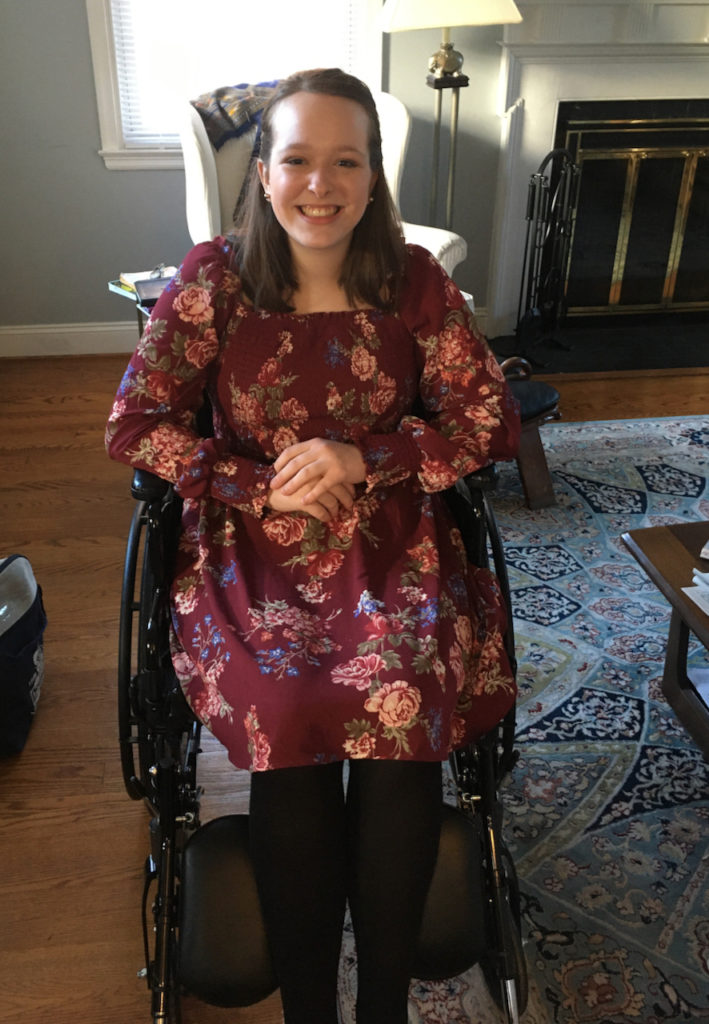 Jackie's current condition —Jackie has worked so hard for over two years, but she is currently almost completely debilitated. Since December 2020, she has had multiple intense pain flares in her ankle, neck, and spine, and she is currently in level 9–10 pain almost all the time. Because of her neck and spine pain, she is unable to be upright for more than about 30 minutes at a time, and even then she has to wear a rigid neck brace to support her neck and head. She spends most of her time on her back in bed, in constant pain. She is unable to do much at all with her arms, like playing her ukulele, since moving them causes more pain. Jackie has also developed postural orthostatic tachycardia syndrome (POTS), which is often seen in people with EDS. Being immobile increases her POTS symptoms of dizziness, nausea, racing heart, and intense fatigue.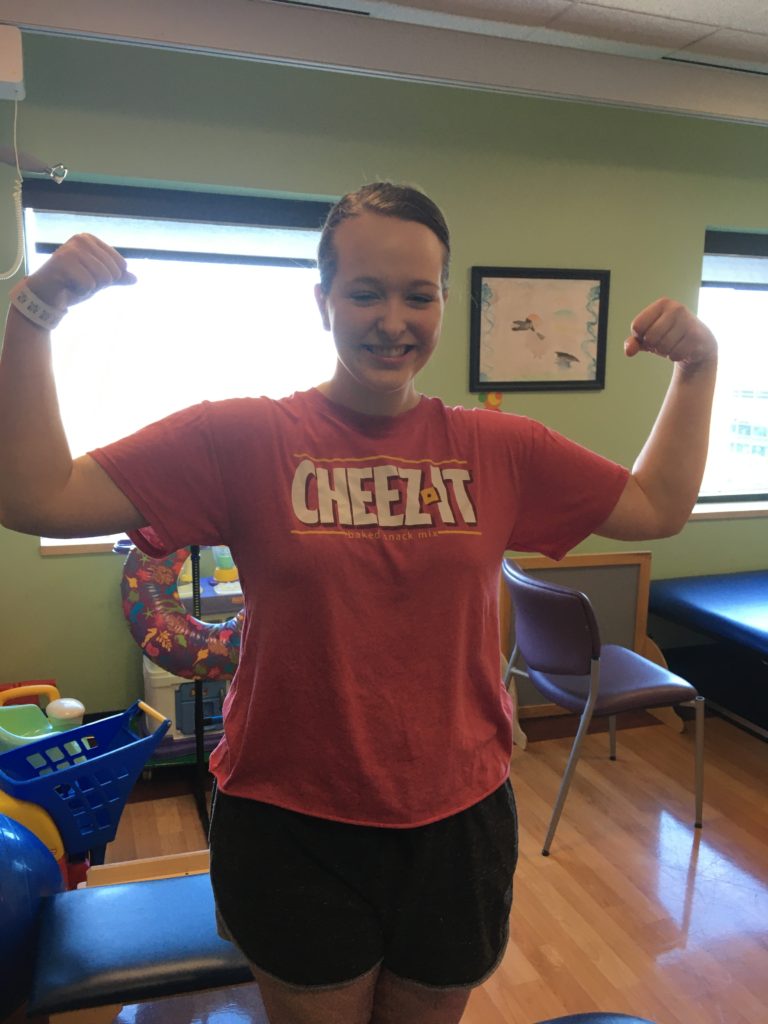 Despite all of Jackie's setbacks, we have hope. We believe that God can heal Jackie and restore her to a thriving life. Many family members and friends have been praying for Jackie for a long time. We believe those prayers will be answered.
Jackie is scheduled to participate in a unique Neurological Rehabilitation program in Fayetteville, Arkansas, beginning April 13, 2021. The average length of the program is 12 weeks. At the Spero Clinic, Dr. Katinka van der Merwe and her team use a Neurologic Recovery Program to help patients who are suffering from severe chronic pain like CRPS and EDS. They focus on neurologic rehabilitation and restoring balance to the autonomic nervous system. This program has helped patients from all over the world find lasting relief and healing.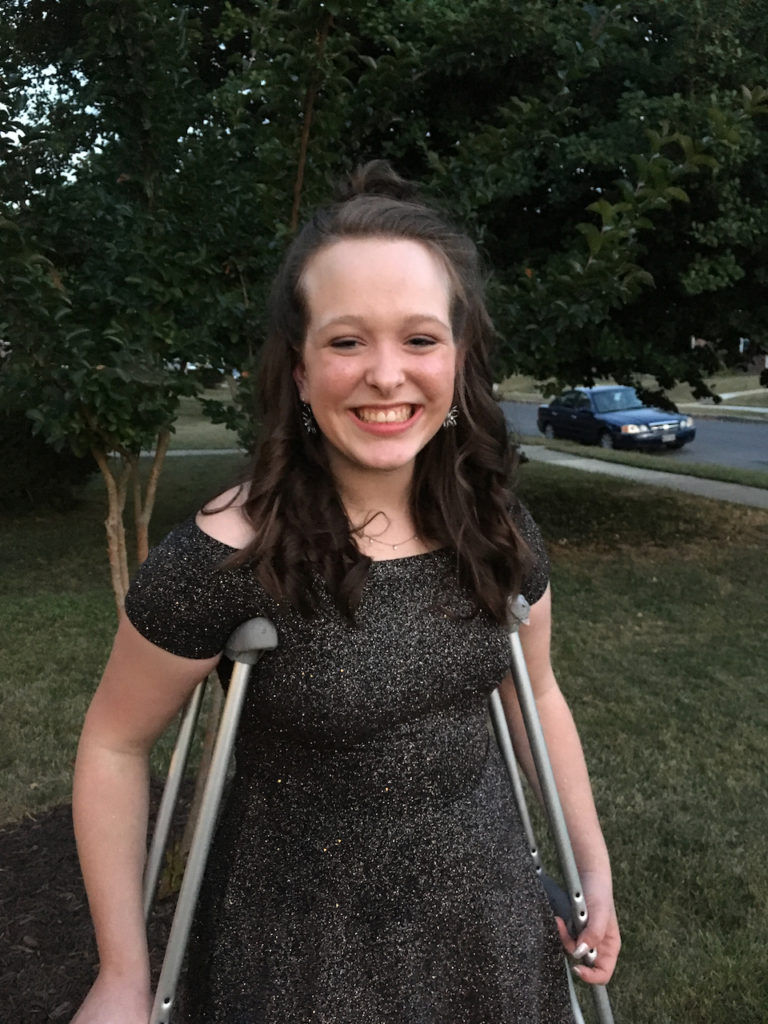 It's so hard to see Jackie bedridden again after working so hard at recovery. She hopes that one day she will be able to hang out with friends, go to school, take a long walk, act in drama productions, join extracurricular activities, and play her guitar again. We believe she can regain a functional, healthy life and begin to dream about her future again.
Treatment Expenses — Unfortunately, much of the treatment at the clinic is not covered by insurance, and we will also have to pay for flights and for lodging for the approximately three months we will be in Fayetteville. We are anticipating these costs will total at least $30,000.
**PLEASE SEE OUR FUNDRAISING UPDATE AT THE TOP OF THIS PAGE
We would be honored if you would consider a donation to help Jackie. For more information about how to donate to support Jackie's journey to remission, please read the instructions below and then click here to go the donation page. The Burning Limb Foundation is a 501(c)(3) organization that helps people with CRPS to raise funds for their treatment. Your donation is tax deductible, and 100% of your donation (minus a minimal credit-card transaction fee) goes to Jackie's expenses.
How To Give
Online:
Click on the 'click here' button above to go to the Burning Limb Foundation giving page. ​(Note: The goal listed on that page is the annual foundation goal, not specifically Jackie's fundraiser.)
In the field "Apply My Donation To" select "Specific Recipient"
In the field "Honor or remember someone with your gift?" select "Honor"
In the field "Whom do you want to recognize?" type "Jackie Hicks"
Complete the donation process and a tax deduction receipt will be sent to you.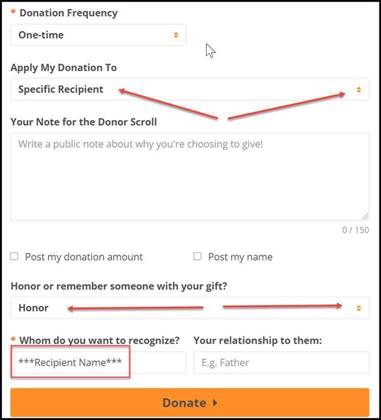 Thank you so much for your support!