Last night my daughter, Jackie, and I drove into Washington, DC, at sunset to watch the evening production of Les Misérables at the Kennedy Center. It was an early eighteenth birthday present for her, and she was giddy. Les Mis is her favorite musical, but she had never seen it performed live. It was a magical evening: the actors wove a spell with their depth of character, passion, and vocal beauty.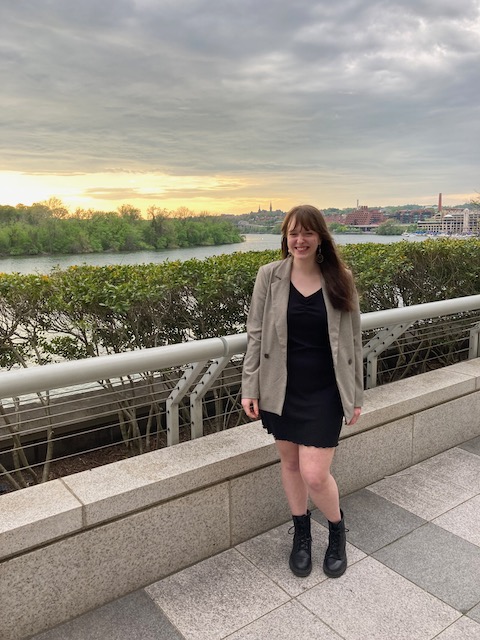 A few years ago, I wrote an essay on Les Mis and suffering, which was published on A Life Overseas (essay below). Though it was posted in January 2020, I had written the main draft of it prior to Jackie's own journey of suffering with several debilitating chronic illnesses (which you can read more about here).
In the essay (which was written for Christian readers but which I hope has something to say to any reader), I consider how sometimes we find ourselves tasked with being the answer to our own intercessory prayers, and how that is a very hard thing. As we drove home to Baltimore late last night, I thought about how many desperate prayers I had prayed for Jackie during the years she was suffering, and how the turning point in our approach—and in her path to some measure of healing—came when we realized no one else on her medical team was able to help her. We had to do our own research and find her answers and help somewhere else. We had to become—at least partially—an answer to our own prayer. It was terrifying, exhausting, and maddening. And yet each day grace was given for us to keep moving forward.
How do we put one foot in front of another when we find ourselves burdened with being the answer to our own intercessions?
We did find Jackie help—in Arkansas, of all places, to which we moved for four months in 2021 so she could receive daily therapies at a special neurological rehabilitation clinic (the Spero Clinic). Because of the care she received there, she has literally received back her life. And now, here she is, a beautiful-inside-and-out young woman, thriving in life and about to graduate and head to college, even as she manages some ongoing disability. I am grateful every single day.
Little did I know, when I wrote the original essay, what was ahead of us, both in terms of Jackie's health journey and the pandemic. I believe what I wrote in the original essay still holds, though, and that is something.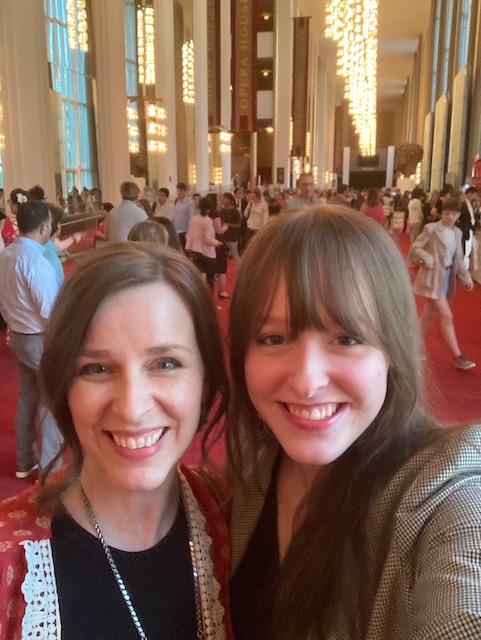 (Original essay below)
To Know Him in Suffering
Our family recently watched the 2012 film adaptation of one of my favorite stories of all time, Les Misérables. In it, there's a scene in which the reformed convict Jean Valjean crouches over the sleeping body of Marius, a fresh-faced young man caught between love for Valjean's daughter and the fervor of revolution. Valjean has just realized that Marius could be Cosette's future, could care for her and love her after the aging Valjean passes away.
In the cradle of the Parisian barricade, while around him all the young men are sleeping for the last time before they sleep in their graves, Jean Valjean sings a prayer over Marius for God to "bring him home." He prays for blessing, for protection over this young man, for him to get out of this alive and live a full life. He even prays that if need be, he might die instead—he whose life is mostly behind him now, who has never been able to rest, who has been on the run most of his life.
Little does he know.
Over the course of the next few hours, God uses Valjean to answer his own prayer. As men are dying all around him and the enemy is breaking through the barricade, Marius is gravely wounded and falls. Valjean becomes his own answer to prayer as he hoists the limp body over his shoulder and escapes through the sewers of Paris to get Marius to safety.
As he emerges from the sewer pipes, exhausted and covered in human waste, his pursuer is waiting. Inspector Javert—who cannot comprehend mercy and whose world revolves around the law—has Valjean at his most vulnerable moment. Valjean is beaten and beyond weary. All he has the strength to do is to plead with Javert to let him get Marius to a doctor; then he will be Javert's prisoner again. He seems not to even care anymore if he is taken.
Life is hard. Somehow we must stop being surprised at its hardness.
Sometimes when we are at our most weary, we intercede for someone else in pain, feeling that breathing out those words from our lips is the most we can manage. And God gently replies, "Carry her. Visit her in her pain. You are bone weary and cannot get through five minutes without tears. But I'm asking you to take her to the doctor yourself. And bring her a home-cooked meal while you're at it. Hold her hand in silence for as long as she needs you to."
Why is it this way?
We pray for humility, God sends humiliations. We pray for eyes to see others how God sees them—He sends us to ghastly places and to people from whom we want to look away. We pray to know Christ better—He allows us to know Him in His sufferings.
To know Him in His sufferings. And in each other's.
Crosses are made of solid wood. We see a brother carrying his cross and we pray that God would give him strength, or that He would make the burden lighter. In response, He tells us to go take it from him and put it across our own shoulders.
At the end of the movie, my son, a little troubled, remarked, "But the bad guys [the Thénardiers] never really got punished. They just went on living their lives." A discussion ensued in which we mused on the fact that, yes, it's true, the wicked and debased couple didn't really get what was coming to them. They were never humbled.
In contrast, Jean Valjean died having only experienced a little bit of peace at the end, a short but blessed rest right at the end of his days. He went quietly to his God, content and so very tired of living.
And isn't that the way life is many times? The wheat and the tares. The prosperous wicked. The good who die young. The unsung hero who quietly pours his very life out for others day after day, year after year. As we wound up the conversation, my daughter commented astutely, "Not a very American ending to the movie, was it?" (My kids are TCKs.*)
What on earth is it all for? How do we not grow weary in doing good? How do we put one foot in front of another when we find ourselves burdened with being the answer to our own intercessions?
It is no small thing to be the hands and feet of Christ in this world. But how desperately the world needs us to be. Some of us know how to intercede in power and persistent prayer. Others of us know how to walk out of our doors and "do justice, love mercy, and walk humbly" with our God. A few saints do both well. Perhaps many of us do neither very well at all. Writer Brennan Manning says because we are the Body of Christ, He sweats, bleeds, and sheds tears through us. This is what a body does.
But you are not the Body of Christ by yourself. Neither am I. Maybe this is part of the secret to putting one foot in front of the other.
If we know the love of Christ, and we keep betting our lives on the goodness of the Father, we understand that grace will be given us to keep doing good, one moment at a time (2 Corinthians 12:9). We will be keenly aware of our weariness, our need, as we love and serve.
This is a good and necessary thing as we carry each other.
*A TCK is an individual who, having spent a significant part of the developmental years in a culture other than the parents' cultures, does not have full ownership of any culture. Elements from each culture are incorporated into the life experience, but the sense of belonging is in relationship to others of similar experience. – David C. Pollock